Alberta Winter Games
---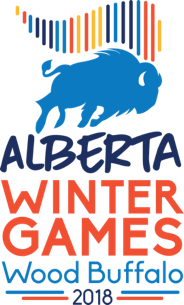 2018 Alberta Winter Games
February 16-19, 2018
Fort McMurray, AB
The Alberta Games provide many benefits to both the host community and to thousands of Albertans who participate at local, zone, and provincial levels. Alberta Games provide an opportunity to celebrate young athletes and provide them with a venue to compete and reach their athletic potential.
Alberta Games provides a competitive opportunity for province's best young developing athletes aged 11-17 (U-15 for Curing) to compete in a multi-sport Games. Since the Games were introduced in 1974, thousands of athletes have enjoyed competing in every part of Alberta.
Stay connected by visiting www.albertawintergames.ca and be a special part of the Alberta Games! Check out Alberta Sport Connection's Facebook and Instagram pages, and be sure to join us for all of the exciting news and pictures of the Games.

For results during and after the Games, click here
Watch our Alberta Games videos here
Watch the Opening Ceremonies
For our Qualified Participants:
The registration for AWG 2018 is due December 31, 2017 at midnight. That includes coaches and technical officials that are going to the games. When you are filling out the registration process, please remember to upload the Waiver and to include the Busing Information. For the bus transportation in particular, going to/from the Games has been selected for all Participants (Athletes, Coaches, Chaperones). If you DO NOT require transportation to/from the Games or you live within 100 km's of Fort McMurray, please deselect the bus transportation option. The direct link for reqistration can be found HERE.
The Opening Ceremonies tickets when on sale yesterday and there is a capacity of 3000 - 4000 tickets. Ticket sales can be found HERE
Staying in Fort Mcmurray? Preferred rates for accommodations HERE
Age Eligibility
15 and under as of December 31, 2017
Year of Birth: 2002-2006



Coaching Requirements

Club Coach with On-Line MED (Making Ethical Decisions - Competition Introduction)
Or
Competition Coach with On-Line MED (Making Ethical Decisions - Competition Introduction)


For further information about the 2018 Alberta Winter Games, please visit their website: